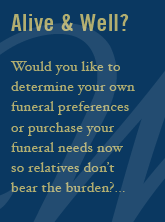 Personalization
Wilbert offers multiple ways to personalize a burial vault or urn vault with words, symbols, and images that speak of a singular spirit. Your loved one had a unique personality. The selections you make for the visitation and service should communicate that singular spirit. These choices ensure your loved one's memory is remembered for generations to come.
In 2007, Ohio Vault Works entered the mausoleum crypt market. Performing several contracts for the Catholic Cemeteries Association, we have gained the expertise in crypt manufacturing needed to excel in providing the building blocks for beautiful mausoleum architecture.
We manufacture a variety of building blocks for mausoleum buildings, most commonly the single, double, triple, and shelf configurations.
Please contact us for a quote if you are in the process of planning a mausoleum building at your cemetery. Our pricing is competitive, and our quality and service is unmatched. We look forward to hearing from you and helping you plan your future projects.
* Ohio Vault Works manufacture the inside structure of mausoleum buildings.