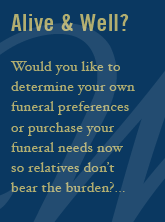 Personalization
Wilbert offers multiple ways to personalize a burial vault or urn vault with words, symbols, and images that speak of a singular spirit. Your loved one had a unique personality. The selections you make for the visitation and service should communicate that singular spirit. These choices ensure your loved one's memory is remembered for generations to come.
The devotion and unconditional love of a pet are among the best things one can experience in life, which is why such a deep bond develops between owners and pets. By offering you choices for memorializing your pet, Paws and Remember of Northeast Ohio can help you cope with your loss and honor your pet in an appropriate, meaningful way. Our high quality pet cremation services, personalized pet urns, and memorial products will help you and your family to express your feelings, pay tribute, reflect on, and remember your beloved pet.
For pet owners, the feelings that come with the loss of a pet may be intense, conflicting, confusing and more. These feelings, however, are a normal part of the grieving process. They allow us to deal with our loss and accept the natural passage from life to death.
In years past, the impact that the loss of a pet can have on a person may not have been fully recognized. Support centered on human loss was much more extensive than the support available for the loss of a pet. This was true even though pet owners often feel just as strongly about the death of a beloved pet as they might about the loss of a family member or friend.
Today, however, there is a greater awareness that the loss of a pet also calls for the support and sympathy of those around us to help us cope. Family members, friends, the veterinary team, funeral directors, and even other pets – they can all play a role in helping us work through our sorrow. In addition to love and sympathy, this support often requires patience and understanding on the part of those around us.
Paws & Remember of Northeast Ohio offers services and products that can help during a time of grief, and assist you in remembering your pet and achieving closure. By honoring and celebrating all that was good about your life with your pet, you'll take their spirit with you wherever you go.
Please contact our office to learn how we can help you offer your family the comfort they seek when experiencing the loss of a pet.
Paws and Remember of Northeast Ohio
6160 Halle Drive, Valley View, Ohio 44125
Phone (216) 524-8860 Fax (216) 524-6050