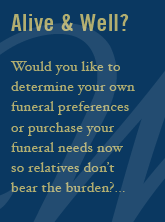 Personalization
Wilbert offers multiple ways to personalize a burial vault or urn vault with words, symbols, and images that speak of a singular spirit. Your loved one had a unique personality. The selections you make for the visitation and service should communicate that singular spirit. These choices ensure your loved one's memory is remembered for generations to come.
Ohio Vault Works Crematory opened its state-of-the-art cremation service facility to funeral professionals in the Northeast Ohio area in December, 2009. A project three years in the making, we worked incessantly to create a facility that is warm, inviting, and approachable to which funeral professionals would bring families with pride rather than discomfort or unease. With a growing number of families choosing cremation, we are seeing a huge increase in cremation families taking advantage of the opportunity to accompany their funeral professional to our facility for a final tribute and farewell to their loved one. Keeping these trends at the forefront of our planning, we realized our goal of providing funeral professionals and their families a facility that would accommodate their needs in providing the highest level of service, comfort, and compassion as family members experience one of the most painful events of their life and begin to move through the grieving process. Additionally, we offer a unique option for the family to take part in the cremation ceremony by the use of a remote start key that allows a family member to begin the cremation process by turning the key from inside our family room themed viewing room. A flat screen TV in our viewing room is connected to our server and enables the viewing of memorial videos or slideshows during the viewing ceremony if one was created for the family and they would like to include it as part as the ceremony.
Ohio Vault Works Crematory utilizes top of the line cremation equipment, computer systems, and refrigeration units. In addition to having the ability to service funeral professionals and their families in a dignified manner, our ability to maintain our day-to-day cremation operations without interruption, even during a viewing ceremony, is a value-added benefit. Our two Matthews Cremation machines, a Super Power Pak and Power Pak II, enable us the flexibility to accommodate a myriad of circumstances; therefore we are able to offer greater flexibility of viewing ceremony times and the ability to simultaneously continue our necessary flow of cremations for our funeral home customers, ensuring the timely return of the cremated remains of their families' loved ones. The computer systems utilized on our machines allow us to monitor each cremation with extreme detail at any particular moment during the process. Our walk-in refrigeration unit is large and utilizes roller racks to ensure loved ones in our care are handled with ease and respect at all times. One of our most valued pieces of machinery in our facility is our auto loader; it enables our retort operators the ability to provide our customers a higher level of service, especially during viewing ceremonies, as it mechanically places the deceased into the cremation chamber in a much more dignified manner than the retort operator manually pushing the deceased remains into the cremation chamber himself.
We highly recommend all funeral professionals to visit our facility at any time during our operating hours. We welcome drop in visits from our customers or any funeral professional interested in our services; it is always our pleasure to take the time to show you our paperwork, processes, retorts, refrigeration and storage area, processing station, viewing room, and the overall cleanliness of our entire facility. We take great pride in having all areas of our Crematory clean at all times and treating the loved ones in our care as we would our own family.
We are happy to provide the following services for our funeral home customers: Cremation services (including casketed, overweight, youth, infant, fetal, and body part), human remains pick up and transport to crematory from funeral home, use of our refrigeration unit, use of our viewing facility and kitchen, corrugated alternative containers, air trays for shipping casketed human remains, and combo units for shipping human remains. We provide our customers with a Due Diligence Package that contains detailed information funeral homes are expected to be familiar with regarding the crematory they use to provide cremation services for their families, cremation forms that are always updated when new laws go into effect, materials you may use when making arrangements with your families, and a brochure detailing our facility and containing frequently asked questions you may pass along to your cremation families.
Ohio Vault Works Crematory
6160 Halle Drive, Valley View, Ohio 44125
Phone (216) 524-8860 Fax (216) 524-6050